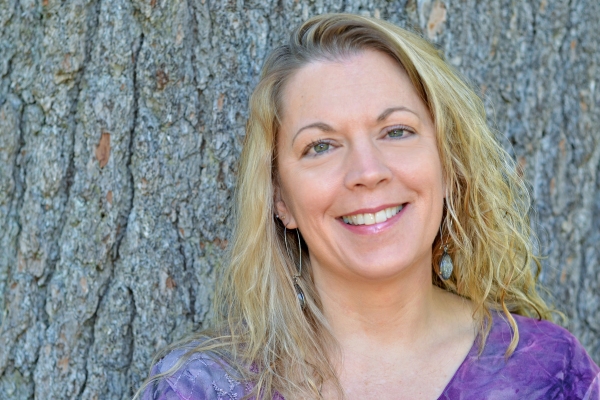 Nancy Scherlong
Licensed Clinical Social Worker
Happiness and a sense of well-being; it's what we all want. In our podcast interview with therapist Nancy Scherlong, we discuss the variety of ways journaling helps to cultivate these feelings. Nancy affirms the transformative power of journal writing and provides uplifting new ideas to contemplate.
Nancy is a licensed clinical social worker in the states of CT and NY, a positive psychology coach, journal and poetry therapist, and expressive writing workshop facilitator. She is also trained in the action methods of psychodrama and interweaves different creative art forms in her teaching, training, and workshops. She is an adjunct instructor for several Master's in Social Work programs on the East Coast as well as a core faculty member of the online training school, The Therapeutic Writing Institute and the online platform Journalversity. She provides training and supervision to trainees in the field of journal and poetry therapy as well as consults with groups and organizations offering wellness programming and retreats.
To learn more, listen to our conversation on our podcast, The Power of Journaling, or read below to see highlights from our talk.
Nancy's work as a positive psychology coach dovetails beautifully with the goals of expressive writing. For a long time, Nancy explains, psychology emphasized pathology and everything that was wrong in peoples' lives. Positive psychology strives to put the focus on everything that's right.
---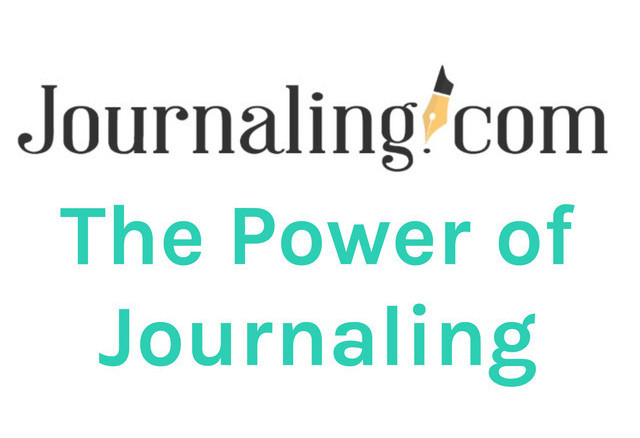 If you'd like to listen to the full audio interview, look for The Power of Journaling wherever you find your podcasts!
---
Good gardeners know if you aren't pruning and cutting away the things that aren't thriving or useful, your plants or flowers won't be as vibrant. We need to prune our thoughts in the same kinds of ways so we are growing our most vibrant parts. What we focus on is what will grow.

Nancy Scherlong
Resist Negativity Bias
In order to identify potential threats, our brains are hardwired to focus on negativity. Vigilance is a biological defense, and so it takes concerted effort and intention to notice what's "right†in our lives.
Journal writing can help us tune into what's right and to reframe what feels wrong. Nancy shares five writing tips to help us resist negativity biases and boost feelings of happiness and well-being.
Practice Gratitude: Harvest and Cultivate the Good From Each Day

Nancy encourages us to take an inventory of whatever it is that's working well in our lives. To cultivate this practice in her own life, she uses The Five Minute Journal by Intelligent Change. Here's how it works:
– In the morning, read a quotation or affirmation that inspires. Envision what will fill today with joy and meaning. These actions are like a reset button for the day ahead.
– At night, reflect on what went well that day, and determine what your role was in making it go well.
– Craft a plan to make tomorrow better.


Journal to Be in the Here and Now

– We know that when we live each moment deeply, we are happier.
– Write what you smell, taste, and hear. Notice the birds that are singing or the aroma of the soup on the stove. Writing down details engages our senses and helps us to be in the moment.
– Write with pen and paper to integrate body, mind, and emotions.


Change Your Narrative

– Cultivate self-forgiveness. The more we forgive ourselves the more we can be in the present. A focus on the negative is a pull from the present leading back toward regret and the past.
– Write down how you talk to yourself and be deliberate in interrupting negative messaging. Rewriting the script helps us to change the stories we tell about ourselves.


Identify a Vision and a Goal

– Nancy acknowledges this instruction can seem like a contradiction to mindfulness. Aren't we supposed to be living in the here and now? But she explains that when we work toward visions and goals, we live our way into the future by the way we conduct ourselves in the present. In other words, if we are in touch with and practice the things that light us up–our passions–we find our vision naturally. Having goals and vision is a key point of happiness.
– Make a vision board with words that project your goals. There are no rules; there's no need for complete sentences. Use words, phrases.


Practice Affirmative Writing that Inspires Resilience

– Affirmative writing is the bridge between our current reality and our desired outcomes. It helps us identify a goal along with the actions that move us toward the goal.
– As you write, reflect on tough times from the past that you've worked through successfully. Difficult days survived are resilience markers reminding us of our capacity to overcome challenges.
– Write in the present tense as though the future you desire is happening now. Nancy provides an example.
– Let's imagine it's your hope that in six months' time you'll be an amazing chef. Write as though you've already achieved this goal. Flesh out the vision in the present tense and claim success as if it's already happened. Write about the classes you took, the people you talked with, and the resources you've consulted to get to this place. In doing so, you'll come up with a game plan that leads you to actualize your vision.
– Writing like you have what you want rather than transcribing a sense of longing is a radical shift in mindset that leads to happiness and well-being.
Nancy points out that our brains are highly capable of growth and change and that affirmative writing stretches our minds and establishes increased neural plasticity.
Your Action Plan
Learn more about Nancy's work. Visit her online at www.changeyournarrativetherapy.com, on Facebook, and at the Therapeutic Writing Institute .
For more practical suggestions and inspiring ideas, listen to my interview with Nancy.
Establish a writing practice that works for you. Devote ten minutes each day if you can. Pick materials and a schedule that works with your personality not against it
Practice affirmative writing.
How will you implement these suggestions? Share your ideas with us on Facebook.