Lori Ann Roth Ph.D is a life-long learner who is dedicated to helping individuals learn in order to be their best. Dr. Roth is the President of "Learning and…Reflective Growth," a company that specializes in training and coaching. She has dedicated her education, knowledge, and experience to enhance the personal and professional development of others. "Be the best YOU" is her favorite affirmation. She hopes that she can help and support people as they explore their self-awareness and live authentic lives. She is a creative and an experienced learning and development professional who has been in the field for over 35 years.
She facilitates fun, yet educational experiences for her training and coaching clients.
She is a certified Retirement Coach (retirement options) and a skilled facilitator as well as a Distinguished Toastmaster. She loves to help others learn and grow.
Specialty Areas Include:
Leadership Development
Self-Assessment Training/Coaching
Training
Facilitation
Coaching
Strategic Planning
Instructional Design
Public Speaking
Dr. Roth received her undergraduate degree in Psychology and Communication and a Master's degree in Adult Education from Michigan State University. She earned her PhD from Virginia Polytechnic Institute in Human Development. The emphasis of her doctoral studies focused on adult learning and human resources management.
"Be the best YOU"

Lori Ann Roth
She lives with her husband, Angel, and rescue dog, Remmy, in Bradenton, Florida. She is an enthusiastic and avid journaler. The Journal Book: Your Journaling Journey is her first book.
In The Journal Book: Your Journaling Journey, Dr. Lori Ann Roth Ph.D. introduces you to the world of journaling, to help you discover if journaling is indeed, for you, and to decide which journal is best. Would you like to be healthier, wealthier, or less stressed? Then this book is for you!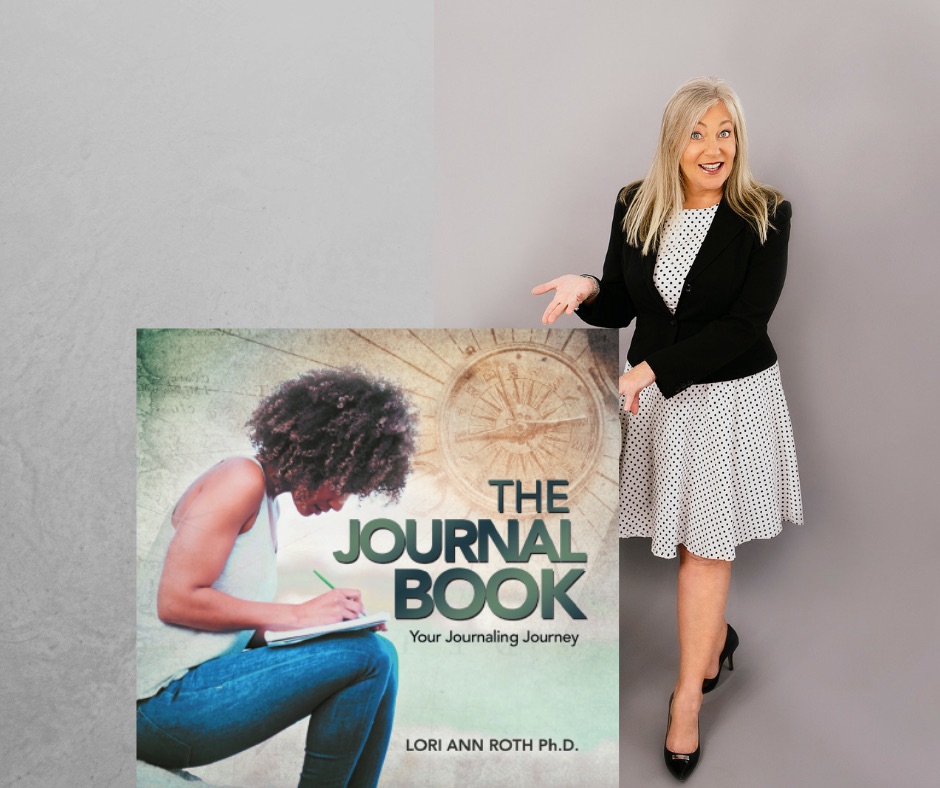 If you are just starting or have journaled for years, you will be
amazed to learn about the many different types of journals.
entertained with the stories and examples.
impressed that you can choose a unique journal to match your style.
She wrote this book after over 40 years of journaling to help you discover the perfect journal for your thoughts and ideas. Not only will you benefit by documenting your life stories. You can use this book as a map to discover your unique path. Lori is the real deal. She is indeed a journaling expert.
"Dr. Lori Ann Roth knows her stuff and she walks her talk. Having journaled for over 40 years, she shares her wisdom, knowledge and stories about the powerful transformation made possible through writing in a journal."
Sheri Kaye Hoff, Business Coach, Writer, Speaker, Entrepreneur.
Social
Facebook page
LinkedIn page
Twitter: @loriannroth