The science is in and it's conclusive. Journaling has a positive impact on emotional well-being. Used to navigate depression, anxiety, and major life transitions, journaling helps develop personal insight and empowers us to act with mindfulness and intention.
Pour a cup of tea. Let us take the guesswork out of finding the best resources to support your self-care routine.
Our Top 10 Favorite Tools for Emotional Well-being
1. Your Brain On Ink: A Workbook on Neuroplasticity and the Journal Ladder by Deborah Ross and Kathleen Adams
This workbook, from two of the top leaders in therapeutic journaling, is an easy-to-use roadmap that guides readers through the world of neuroscience and expressive writing. Grounded in science, Your Brain on Ink shows how to rewire the brain to reduce negative feelings and to experience more positivity. Ross and Adams have artfully crafted a digestible neuroscience textbook in the form of a journal. It's just excellent.


2. Emotional Advantage: Embracing All Your Feelings to Create a Life You Love by Randy Taran
Author and happiness expert Randy Taran shows how emotions act as an inner compass that leads toward deeper self-understanding. By embracing all of our emotions, she suggests, we can use simple daily strategies to open ourselves to positive change. Taran is one of the top experts on happiness studies, and we believe her message is one that can be well-supported by a regular journaling routine.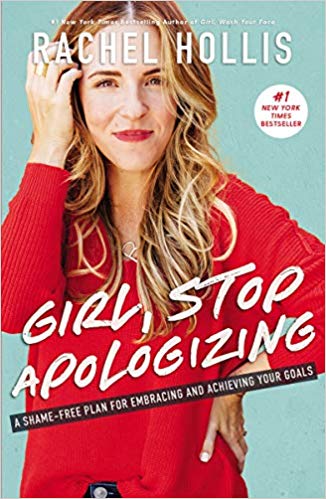 3. Girl, Stop Apologizing: A Shame-free Plan for Embracing and Achieving Your Goals by Rachel Hollis
Strictly speaking, this is not a book about journaling, but it's such a fun approach to ideas we celebrate at Journaling.com that we couldn't resist. Popular blogger, writer, and podcast host Rachel Hollis empowers readers to stop making the excuses that keep them from actualizing goals. An avid journaler herself, Rachel keeps the conversation real as she chats about the actions that turn dreams into reality. If you are looking for the sort of book that feels like a friend cheering you on, we think you'll like Hollis's approach.

4. Writing Through Transitions: A Guide for Transforming Life Changes by Leia Francisco
We love this unique workbook/guided journal. If you are facing a significant transition like moving to a new home, facing illness, making a career change, or recovering from the loss of a loved one, this wisdom-filled book will help you turn the experience into an opportunity for emotional growth. Based on her Writing Through Transitionstm model, Leia's clear, easy-to-use guide helps focus attention onto meaningful questions:

– What is this transition all about?
– How will it affect me and the people I care about?
– How do I get through the ups and downs?
– What do I need in order to learn and grow from this transition?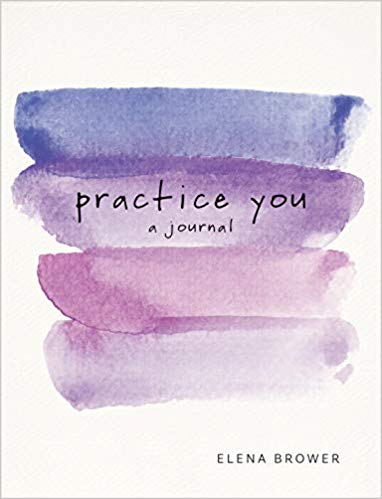 5. Practice You: A Journal by Elena Brower
What a lovely book this is! Warm watercolors provide a comforting backdrop to this collection of simple journaling prompts. Write to affirm the best parts of you and to uncover the path leading toward the person you're becoming. This is one of the most beautiful guided journals we've seen. It will nourish your soul, lighten your heart, and awaken your creative spirit. Don't miss this one!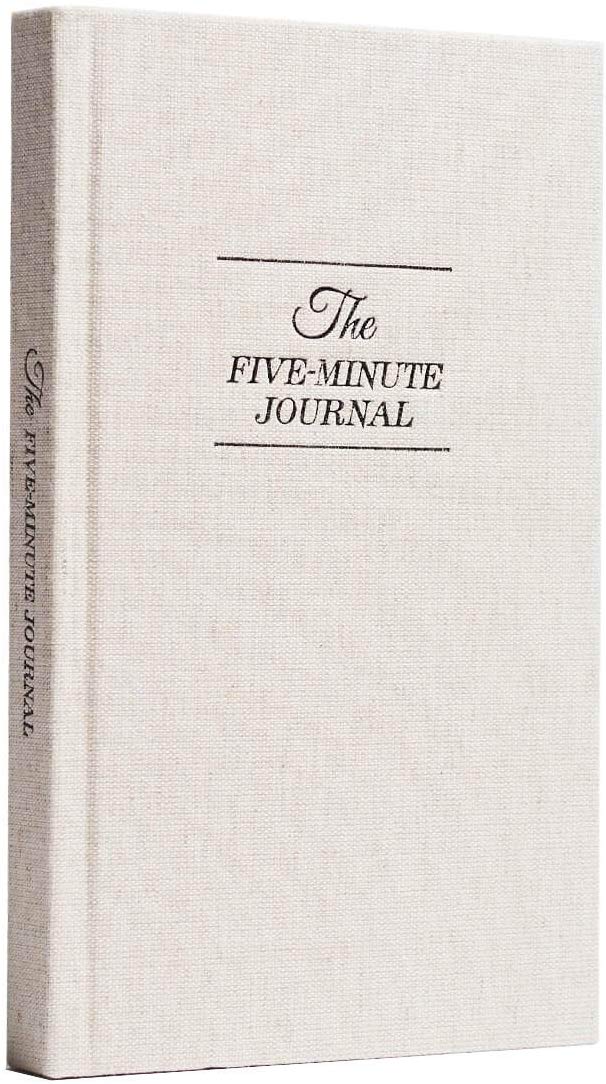 6. The Five Minute Journal by Intelligent Change
The Five Minute Journal is built on proven principles of positive psychology and was recommended by several of the therapists we work with on our site. Requiring only five minutes a day, this is the perfect resource for people who want to journal but who find that life keeps getting in the way. A lovely side-benefit is that when you finish the book, you'll have five years of memories to look back on.


7. The I AM Journal: Manifest Your Burning Desire by Lauren Sanders
Lauren Sanders' affirming guided journal helps sow the seeds to grow the life you want. Its prompts help you reflect on behaviors that attract the people and situations you want in your life. Just one caveat, although the references are sporadic, the author does makes references to God. If this is not language that resonates, it's okay. We've got loads of other ideas here too!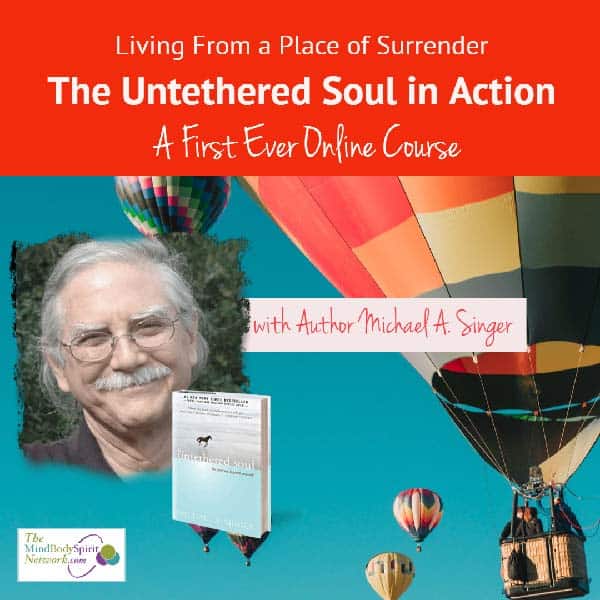 8. The Untethered Soul in Action with Michael A. Singer
You might recognize Michael A. Singer as the bestselling author of The Untethered Soul: The Journey Beyond Yourself. If so, you can understand how excited we were to discover he also offers an online course that explores the principals he writes so eloquently about. In this course, Singer provides tools to help eliminate habitually negative thinking that hinders consciousness. Singer's teachings help us utilize traditions like meditation to live deeply in the moment. Mindfulness practices, he shows, become possible and more effective when we let go of painful thoughts and memories that encumber us.
9. Storycatcher: Making Sense of Our Lives Through the Power and Practice of Story by Christina Baldwin
The affirming tone of Christina's Baldwin's writing assures readers that every individual has innate power to tell the stories that matter most. Through personal anecdotes, Christina's book reveals how the stories we tell determine the ways we live, how we operate within our communities, as well as shape our experiences in the larger world. The stories she gifts us with make abstract concepts concrete and relatable. With eloquence and enthusiasm, Baldwin urges us to catch each of our stories, along with the stories of others, to construct meaningful narratives that make life comprehensible and complete. Baldwin's ideas are original and applicable, each one reminding us of the power of the written word.


10. Writing Alone Together: Journaling in a Circle of Women for Creativity, Compassion and Connection by Ahava Shira PhD, Wendy Judith Cutler MA, and Lynda Monk MSW, RSW, CPCC.
Until we connected with Writing for Wellness Coach Lynda Monk, Director of the International Association for Journal Writing (IAJW) and co-author of Writing Alone Together, we considered journaling to be a solitary activity. Lynda exploded this myth on our podcast where she enlightened us with her thoughts on writing as a communal practice. To learn more about this book, visit writingalonetogether.com.