Journaling helps us slow down and reflect on our lives with intention. If you aspire to glean the most meaning from your days, look over our Top 10 Tools for Mindfulness. We trust there's something for everyone in this resource list. Dig deep and see what you discover!
Our Top 10 Favorite Tools for Mindfulness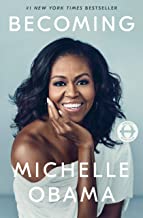 1. Becoming: A Guided Journal for Discovering Your Voice by Michelle Obama
If you've read Michelle Obama's inspiring memoir Becoming, you were probably as excited as us to learn she's come out with this companion resource. Obama's guided journal features over 150 questions and quotes to help get your pen moving. The primary message this journal delivers is that everyone's story matters. The prompts in this book will help you unfold and understand your special story.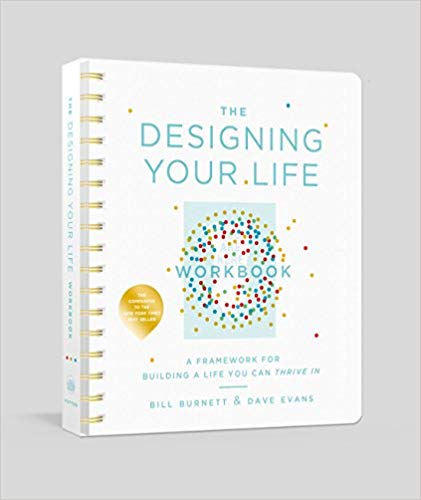 2. The Designing Your Life Workbook: A Framework for Building a Life You Can Thrive In by Bill Burnett & Dave Evans
We wholeheartedly recommend this resource for people at all stages of life. The authors of this workbook show you how to live life on the deepest level and to spend your time engaged with activities that give your life the most meaning. Its exercises are designed to help engage with life's big questions, to establish and pursue goals, and to track and measure progress. A must read!


3. Dream journal: Notebook for your dreams and their interpretations – by Keep Track Book
If we hold on to them long enough, our dreams inform us in meaningful ways. But often, we wake up, have that first sip of coffee, get ready for the day, and before we know it our dreams have faded. If you'd like a way to track your dreams, this journal is a gem to keep on your nightstand. The journal's creator recommends giving each entry a title and recording the date. A lined page follows where details of the dream are recorded. Finally, a series of questions are provided to get you thinking about the significance of each detail of your dream.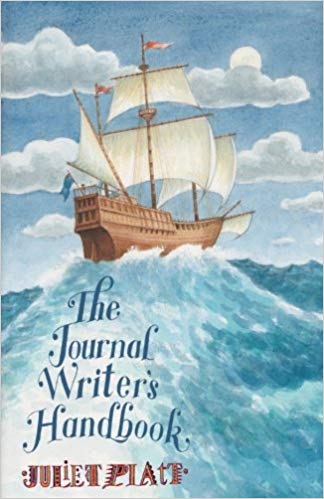 4. The Journal Writer's Handbook by Juliet Platt
Author Juliet Platt believes that "picking up a pen and making meaningful words appear on a page is the first step in taking a more reflective and considered approach to our existence."  Platt writes eloquently about the relationship a writer can have with their journal. She provides straightforward exercises to help maximize the benefits of journaling and shares the names of additional resources to help you move  further along on your writing adventure. This book is unique and powerful reading.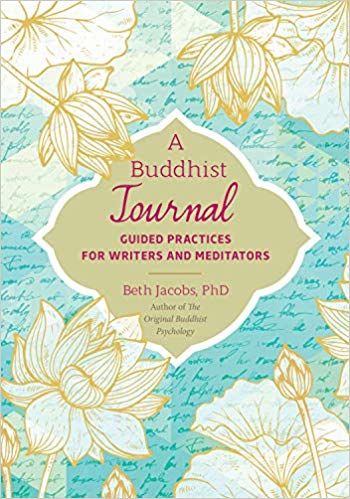 5. A Buddhist Journal: Guided Practices for Writers and Meditators by Beth Jacobs
We had the chance to chat with Beth on our podcast, The Power of Journaling, and discovered she speaks with the same eloquence that infuses her writing. We can't recommend Beth's work highly enough. This guided journal invites its readers to combine personal writing with meditation. We think this pairing makes perfect sense. Beth, an expert in psychology and Buddhist meditation, is the perfect teacher to model how to weave these important practices together. Beth invites playful experimentation and introduces novel techniques.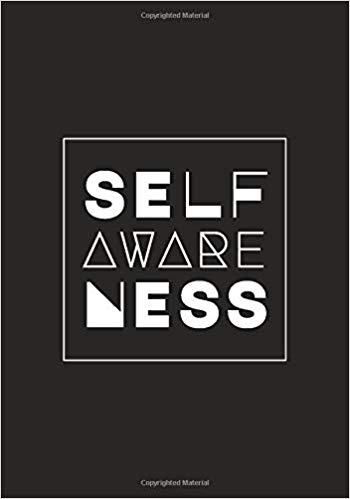 6. Self-Awareness Journal by Meredith Lynch
Time spent in self-reflection observing thoughts, actions, and emotions leads to self-wisdom. Without self-wisdom we are likely to repeat mistakes, get stuck in ruts, and miss opportunities. This book provides a space to nourish a consistent journaling practice where you can track and reflect on important moments in your day in order to better nourish your own self-understanding.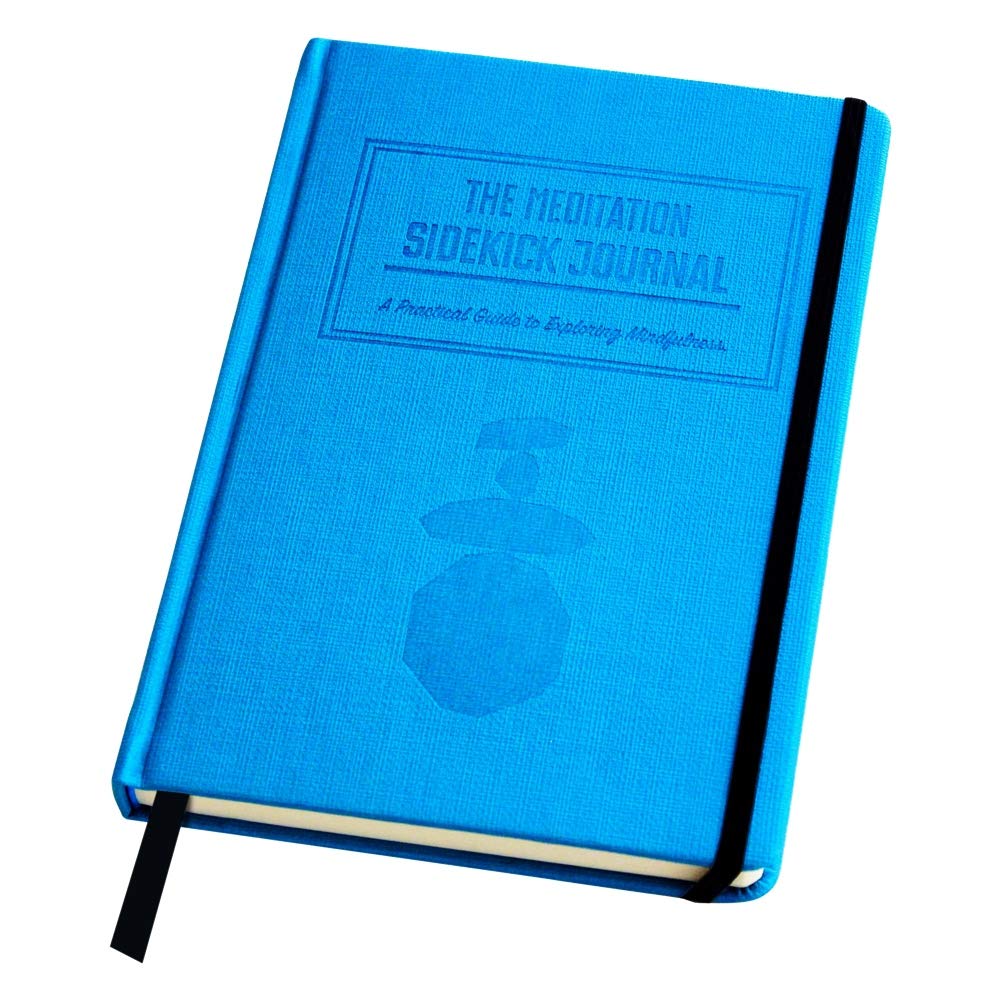 7. Meditation Sidekick Journal by Habit Nest
Every guided journal from Habit Nest is superior quality and we were glad to see that they have turned their attention to meditation. Habit Nest's Meditation Sidekick Journal is a meditation book, a 90-day mindfulness journal, a happiness planner and a guided self-discovery gratitude journal for beginners. This guided journal will help you integrate meditation with your journaling practice and help you find the motivation you need to make this habit stick.  Highly recommended. 



8. Joy Journal: Make Joy a Daily Experience by Rebecca Kochenderfer
Joy Journal, written by Journaling.com's founder, is a 12-week guided journal that helps you practice a new positive mindset each week. Rebecca encourages you to treat the book as a series of weekly joy experiments. Find out what happens when you  "say yes more often," "catch them being good," "focus on what you want, not on what you don't want," and create days that are "fun, productive, and filled with delightful surprises."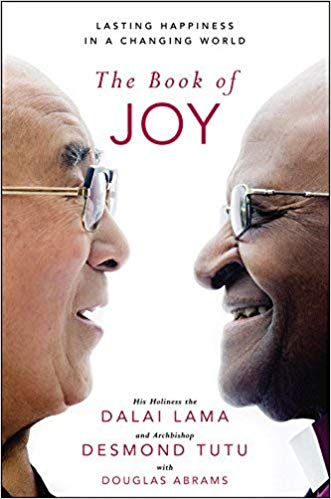 9.The Book of Joy: Lasting Happiness in a Changing world by the Dalai Llama, Desmond Tutu, et al.
In our experience, the more we journal the more curious and alive to the wonders of the world we become. The Book of Joy will grow your feelings of wonder as you read about a week-long visit between Nobel Peace Prize Laureates His Holiness the Dalai Lama and Archbishop Desmond Tutu. During this time together, the friends explored a single question: How do we find joy in the face of life's inevitable suffering? The Book of Joy is a reflection on the time they shared together exploring the Nature of True Joy and confronting the Obstacles of Joy. The stories shared in this important book will move you and might provide new ideas to explore in your journaling practice.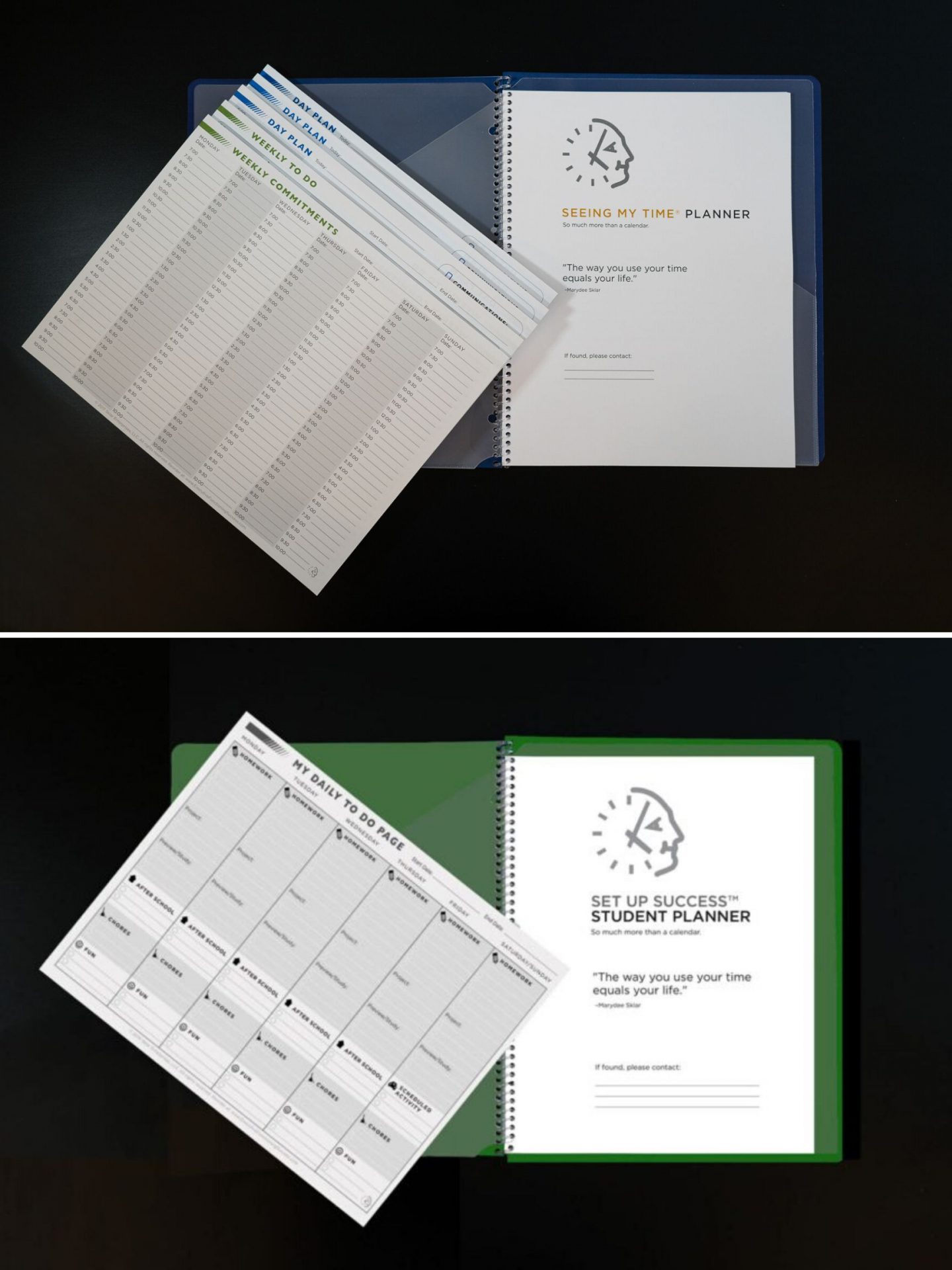 10. The Seeing My Time® Adult Planner and the The Set Up Success™ Student Planner by Marydee Sklar
We know we're cheating a bit by listing two products instead of one, but we couldn't resist! Both of these unique calendar systems were created by an executive function expert and are designed to build key skills like time-management, planning, and organization.

Designed to support a brain that is "time-blind," we love the easy-tear pads with forms to support your daily, weekly, and monthly schedule. Clear vinyl pockets keep goals visual and achievable. Both planners come with access to helpful support videos. Those with working memory issues, ADHD, executive function deficits, concussive brain injuries and aging brains will find these systems particularly effective.

Online classes designed to support executive functions at school, work, and at home are also available at their website, www.executivefunctioningsuccess.com.