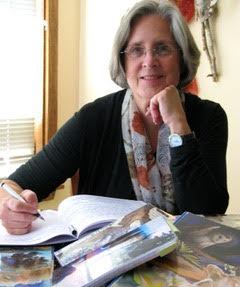 Christina Baldwin
For decades, author Christina Baldwin's work on journaling and spirituality has touched the expressive writing community. We've been hearing about her important contributions to the field for a long time, and it brings us deep joy to welcome Christina to Journaling.com. We trust you'll find her words especially relevant as you navigate the exceptional times in which we live.
Christina is a writer and teacher whose work is embedded in community-making and story-catching. She is co-founder, with Ann Linnea, of PeerSpirit, Inc. and The Circle Way Process. Christina is the author of seven books, including: Storycatcher, Making Sense of our Lives through the Power and Practice of Story; Life's Companion, Journal Writing as a Spiritual Practice; The Seven Whispers, Spiritual Practice for Times Like These, and two books on circle facilitation: Calling the Circle; and (with Ann) The Circle Way, A Leader in Every Chair. Now in her vibrant 70's, she is focusing on the legacy of her story work, teaching her autobiographical writing seminar: The Self as the Source of the Story, working on a novel, and supporting the role of story to guide us through troubling times. Her work and blog can be found at www.peerspirit.com.
To learn more, listen to our interview, or read below to see highlights from our talk.
---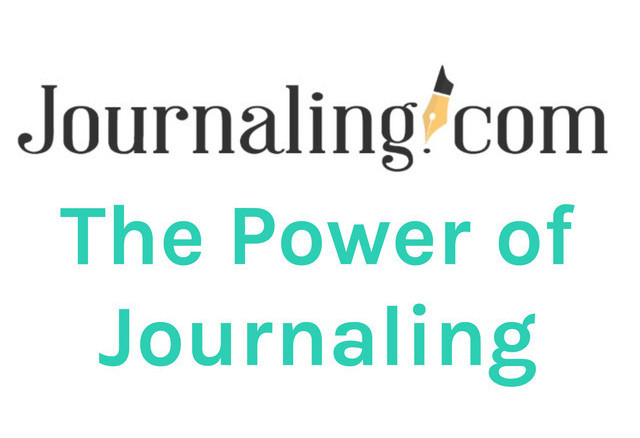 If you'd like to listen to the full audio interview, look for The Power of Journaling wherever you find your podcasts!
---
Christina has been journaling since 1960. She was just 14-years-old when she began jotting down thoughts into a notebook. She's since held on to every volume she has written and describes these notebooks as the "the bricks that built the house of my life."
At 14, Christina didn't know a young girl could have a voice. She describes tiptoeing into the journaling realm and slowly developing that voice. Now, decades into her writing life, Christina describes the soft leather chair she sits in to journal. The picture window it faces looks out at the Puget Sound and on toward Olympic National Park. Christina's window is a portal to the natural world. The pages of her journal detail the "jawline of the mountains" and the ways the clouds arrange themselves across the sky.
Gain Deeper Insight: Try Flow Writing
To access deeper insight, Christina uses an exercise she designed 30 years ago called flow writing. She shares how it works.
Close your eyes for a moment. When you open them again, let your gaze fall onto a single image in your environment.
Write down the name of the image at the top of a page in your journal.
Reflect on the word you've written.
Let your pen move and write about what you see.
Christina describes what it might be like to write about a single image such as a hummingbird outside her window. She could begin by contemplating its beauty, and then she'd reflect upon the pace at which it moved. From there she might write about how she'd feel if she were moving that quickly.
In her book, The Seven Whispers, Spiritual Practice for Times Like These, Christina describes phrases that have come to her over the course of spiritual journaling. One of these phrases is move at the pace of guidance. The hummingbird is a reminder of this message and provides Christina with an opportunity to reflect upon her own optimal pace.
Explore Three Aspects of Self
In her book, Life's Companion, Journal Writing as a Spiritual Practice; Christina explores three aspects of self that can inspire one's journaling practice.

The Walker represents the active elements within us. For many, this is the starting point from which we write about the activities that fill our days.

The Watcher is the reflective part of the mind that asks how we are doing in the midst of our daily activities. From this vantage point, we might examine the quality of our relationships, our professional goals, and our personal well-being.

The Witness explores the spiritual possibility beneath everything happening on the surface. Here we can step back and ask the questions that lead us to evolve with mindfulness and intention.
Collage as Meditation
Christina firmly believes that there is no wrong way to journal. "As long as you date your journal entries, everything else is okay," she promises. But of the many techniques she employs, collage is one she finds especially satisfying.
"I might do a collage that spreads for several pagers through the book," she explains. Christina's collages often include images from stories in the headlines, and their creation is an integral part of her mediation practice.
Typically, each notebook she keeps is decorated with these images. Since it usually takes Christina six to eight months to complete a notebook, she incorporates images that she wants to live with visually for that stretch of time. Travel brochures and other keepsake pieces are collaged to help her remember meaningful moments.

Christina also uses this medium to make sense of current world issues. "Sometimes I collage articles about current political events and put them in the back of my journal as an altar of acknowledgment that whatever I'm living through in my personal life, this is also happening."
An Opportunity to Practice Your Best Life
Journals are a place to address big questions. They are also a space to practice our answers. One question that keeps rising for Christina is "How do I make moral choices in my life in the face of information that we have." In the wake of climate change she asks, "How do I talk to my grandchildren?" Christina journals her thoughts first so that she can address her community and family with ideas that she's tried out and polished.
Writing, she explains, is practice for situations that require our most careful choice of words. Blank pages are a place to practice a difficult conversation with a partner or a family member. We might use this space to run through a dialogue with an exasperating co-worker. Practice on the page is rehearsal that enables us to put our best self forward.
Dialogue About It
Christina shows that journaling with dialogue can help navigate resolution with another person. This practice enables us to look at a conflict from two sides. It's through this act that we grow our empathy.
If you are having difficulty with a family member, put yourself in their shoes for a moment, she suggests. Practice the conversation you need to have with them. Write down dialogue as it would flow between you.
As insights from the dialogue emerge, Christina explains, they are transferred to the real life situation which enables you to get unstuck and move past the hurdle.
The deeper self is always talking to us; it's just that we aren't always listening.

Christina Baldwin
The Benefits of Journaling as a Spiritual Practice
Christina describes a spiritual practice as anything that attaches one to their core self and attaches the core self to source. For some, this enlightenment may be pursued through a faith-based or spiritual tradition, but an agnostic can access these same truths through a focus on the elements of self previously identified as the Walker, Watcher, and Witness.
"The deeper self is always talking to us, it's just that we aren't always listening," Christina notes. The act of writing slows us down to the pace of listening so that we can receive insight and guidance."

Spontaneous healing becomes possible when journaling moves us into the now. That evolution, Christina points out, is an arc of spiritual growth. Being in the now provides clarity and a sense of mutual regard. Healing requires stepping into the now and letting old baggage go. This process, she has learned, often centers on apology, listening, and response.
Your Action Plan
Turn everything off; sit down, take three deep breaths and for ten minutes just write. Your mind wants to talk to you, and it's important to sit down and listen.
Learn more about Christina's work. Sign up to read her blogs and newsletter at www.peerspirit.com.
Read Christina's powerful body of work: Storycatcher, Making Sense of our Lives through the Power and Practice of Story; Life's Companion, Journal Writing as a Spiritual Practice; The Seven Whispers, Spiritual Practice for Times Like These, Calling the Circle; and The Circle Way, A Leader in Every Chair.
Listen to my conversation with Christina.
Practice Flow Writing.
Incorporate dialogue into your journal writing.
Christina eloquently reminds us to take time and listen to our deepest selves. This is action that seems more important than ever. When we listen carefully, we tune into those things that help us be our best selves.
If you enjoyed this interview, I'm certain you'll find our conversation with author Beth Jacobs deeply satisfying as well.