Achieve Your Health & Wellness Goals
From stress reduction and improved immune function to better sleep and blood pressure regulation, journaling's impact on health is well-proven. We've noticed a growing number of guided journals and other tools designed to help achieve health and wellness goals, and we've listed our favorites here. So grab an apple and a tall glass of water, and check out Journaling.com's Top Ten Tools for Physical Health!
Our Top 10 Favorite Tools for Physical Health
1. Green Smoothie Habit by Jane Haddad
You may wonder what smoothies have to do with journaling. Trust us; if you're looking for a surefire way to get quick, nutritious foods into your diet, this is a book you don't want to miss. We love this kind-spirited, easy to use food program because it offers so much more than just recipes; it's also a program that combines weekly menu plans, shopping lists, recipes, and journaling opportunities so that green smoothie drinking becomes part of your regular routine. We wish more recipe books and diet programs included journaling. Big dietary changes bring up intense feelings. Addressing these emotions goes a long way in ensuring your efforts are successful.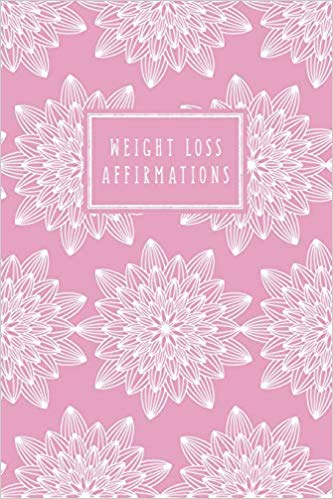 2. Weight Loss Affirmations: Guided Journal for Women by Felicity Jenkins
Affirmations sprinkled throughout this guided journal's pages remind us to tune in and nourish both our bodies and our spirits. This book, a celebration of self-love and self-care, provides guided journaling prompts like, "Do I invest in my own health and well-being?" which help you dig deep to understand thoughts, processes, and habits.
3. The Fat Loss and Nutrition Sidekick Journal by Habit Nest
The goal of this book and guided journal is to help develop positive daily eating habits. It starts by helping you understand your why – why do you want to change dietary behaviors? This book's solid information about nutrition, along with its daily motivational entries, can help you stay on track. What we especially appreciate about this resource is its versatility. If you are excited to experiment with a new way of eating – Keto, Paleo, Whole30, or any other– this journal can help you develop a plan that's realistic, rewarding, and successful. This journal takes only five minutes of your day and yet, as the author points out, "every single day in your life where you start your morning with focus, intent, and energy will automatically be a better day of your life." We totally agree!

4. The Weightlifting Gym Buddy Journal by Habit Nest
Habit Nest has a journal to suit your every need, and in our opinion, this resource is one of their best! It's evident that a great deal of work and care went into this training journal. It includes a 12-week workout and exercise journal/log and a fitness planner that begins with a crash course on nutrition and weightlifting; it ends with special content showing how to create accountability systems that keep you going. This journal program comes with video guides and detailed exercise descriptions. It's designed for on-your-own workouts, but we find it's also a great recording tool for those working out with a personal trainer. We particularly appreciate the highly motivating daily challenges included.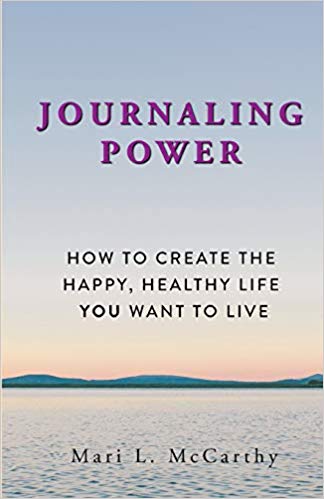 5. Journaling Power: How to Create the Happy, Healthy Life You Want to Live by Mary L. McCarthy
20 years ago, Mari McCarthy lost feeling and function in the right side of her body; these symptoms led to a diagnosis of multiple sclerosis. In response, Mari used journaling techniques to regain control of her health, and the results were exciting. As she began looking at research studies and interviewing others who were also experiencing profound physical benefits from journaling, she made a decision to share the power of journaling with others. We had the pleasure of talking with Mari on our podcast and found her stories and knowledge tremendously moving. If you or someone you know is experiencing health challenges, this book is a powerful tool to help unlock the healing benefits of journaling.
6. Morning Yoga RITUAL: Yoga | Journaling | Meditation: Six Unique 30-Minute Routines Brett Larkin DVD
Maybe you've seen Brett Larkin's popular yoga videos on YouTube. Now you can combine her yoga with your meditation and journaling practice in the comfort of your own home. Larkin understands the powerful relationship between physical and emotional health, and this workout speaks to both. Each routine is appropriate for people with varying skillsets and she provides tips for those wishing to level up.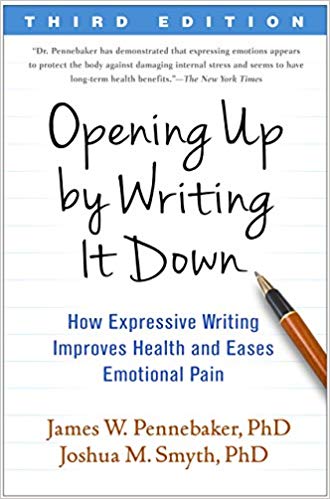 7. Opening Up by Writing It Down: How Expressive Writing Improves Health and Eases Emotional Pain by James W. Pennebaker and Joshua M. Smyth
Dr. James Pennebaker is a pioneer in the field of expressive writing and was a recent guest on our podcast. Along with Joshua M. Smyth, a professor of biobehavioral health and medicine, he's written one of our favorite books about the benefits of therapeutic writing. Opening Up by Writing It Down explains the sociological and scientific research that proves the healing power of expressive writing. Pennebaker and Smyth's work is a fascinating and affirming read. A great place to start.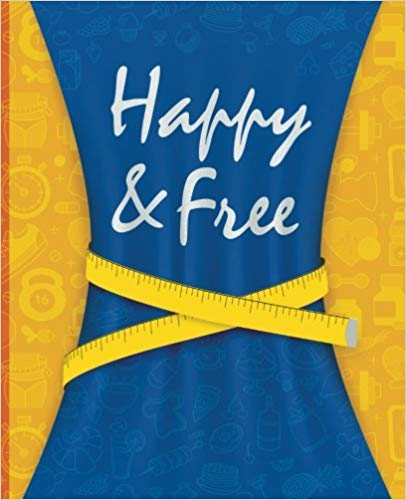 8. Happy & Free: A Food Journal and Activity Log to Track Your Eating and Exercise for Optimal Weight Loss (90-Day Diet & Fitness Tracker) by Happy Books Hub
Straight forward, encouraging, and easy to use, this food journal makes tracking your diet and exercise choices a seamless part of the day. The research shows that healthy eating is well supported by a journaling routine that helps to recognize patterns and provides accountability. This journal provides space to log water intake, sleep time, cravings, and responses. There's room to reflect on progress and to contemplate areas of growth. We love this book because of its no-nonsense, comprehensive and supportive approach.
9. HEALTHMINDER Personal Wellness Journal by F. E. Wilkin
If you live with chronic pain and need a way to track your progress and health setbacks, this journal might be the very tool you need. HEALTHMINDER helps track medications, vitamins, vital signs, pain, sleep habits, daily exercise, and meals. Honestly, this journal's creator has thought of everything–right down to including pictures of the human body that can be marked to show where you are experiencing pain or other symptoms. Tracking the details is an efficient way to help connect the dots and understand the key factors impacting your health.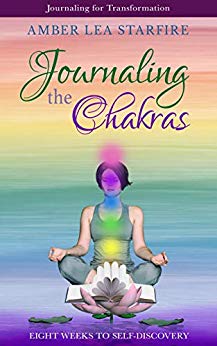 10. Journaling the Chakras: Eight Weeks to Self-Discovery by Amber Lea Starfire
This book made it onto our list because we believe that physical health and emotional awareness go hand in hand. Self-awareness and meaningful self-expression can alleviate some physical symptoms and also help achieve the kind of balance that's required to live more peacefully with long-term health issues. Whether you are new to journaling or have a long-established writing practice, there's something in this book for you. The powerful journaling prompts and guided activities found here will help you navigate a wide range of life's circumstances. This is the sort of book you'll want to keep handy on your bookshelf to refer to often.