Merle Saferstein
Our guest today, legacy journaler Merle Saferstein, discusses writing techniques to help you extract your journals' deepest insights and share them with the younger people in your life. We think you'll find the process she describes inspires an experience as meaningful for the writer as it is for the recipient.
Merle was the director of educational outreach at a Holocaust Center in South Florida for twenty-six years. When she retired in 2011, she developed and currently teaches a class entitled Living and Leaving Your Legacy®. She lectures on the subject of legacy nationally and internationally, trains hospice staffs on how to do sacred legacy work, and works with individual patients at the end of their lives. She is the author of Room 732, is a council member of the International Association of Journal Writers, and is a contributor to the Huffington Post and Thrive Global.
Merle provides tools to craft an enduring gift for your loved ones. She also shines new light on how you'll think about your own legacy. Great stuff here! To learn more, listen to our interview, or read below to see highlights from our talk.
---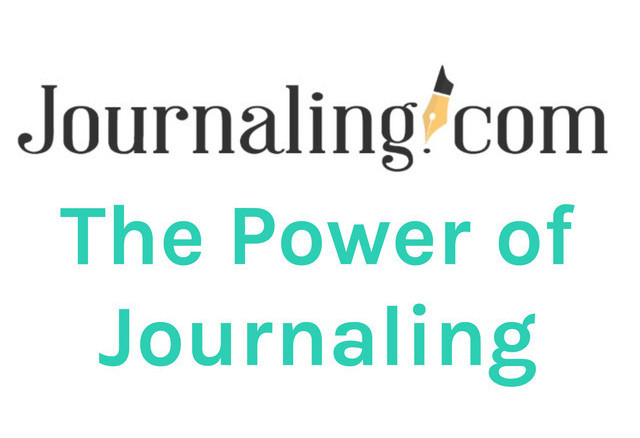 If you'd like to listen to the full audio interview, look for The Power of Journaling wherever you find your podcasts!
---
Defining Legacy
Merle is a vibrant, engaging speaker. She's got the spirit of a storyteller and understands the long lasting impact one's stories have on future generations.
Legacy journal writing is defined by Merle as "words written specifically for the benefit of others." This form of writing has benefits not only for the recipient but for the writer as well.

The Benefits of Legacy Journaling
A life-long journaler, when Merle began her own legacy work she was struck by all that she'd processed through the act of writing. "I consider myself a very positive person, but when I sat down to work on this project and reread all of my notes, I realized I'd wrestled with a lot of tough feelings and emotions, and my journal was the place where it all went. It was through writing things down that I was able to maintain the positivity I associate with myself."
Merle points to the ways legacy journaling enriches our lives by providing:
an opportunity to impart wisdom.
new insight into a specific moment in time.
deeper understanding of important people in our lives.
historical documentation that can be passed on to future generations.
preservation of important times and places.
clarification of values and beliefs.
Legacy journaling enables Merle to maintain meaningful records for her grandchildren to hold onto. Since their births, Merle's journaled about their shared moments. She also writes about specific subjects she wants her grandchildren to consider, and periodically offers a life lesson for reflection. Merle has not yet decided how or when these journals will be presented to her grandchildren, but she's confident in the connection she knows they will foster.
In addition to this gift for her grandchildren, Merle has taken on an ambitious and significant legacy project that grabbed our attention. Merle has filled over 360 journals in her decades of journal writing. That's right, 360! Years ago, she decided to glean highlights from these pages to put into a format she could share with her family.
Marriage was the first topic Merle dove into. The timing proved perfect as she'd just been asked to officiate her great niece's wedding. Merle's own marriage of 52 years, and all she'd written about it, proved to be the perfect primary source. The entire process entailed boiling 100 pages down to just 12. "I needed to excavate those ideas most worthy of sharing," she explains.
One pearl of wisdom Merle chose to include was her take on the old adage she'd been told years ago. Never go to bed angry. 45 years later, Merle recognizes that emotions run deep and that sometimes we need time to sift through strong feelings in order to make meaningful peace with them.

The wisdom that comes with living is a gift to share.

Merle Saferstein
Project Ideas
In workshops, Merle guides students through the different forms their legacy journaling can take.
Legacy love letters. So often our hearts and minds fill with thoughts we forget to express. Merle suggests marking graduations, birthdays, and other special days with a legacy love letter. Here important sentiments, wishes, and values can be poured onto the page in a memorable way.
Ethical wills. Those wishing to pass on life's lessons and dreams for loved ones may compose this spiritual document meant to be shared after the writer has passed. The ethical will does not contain directives and is intended to read as a hopeful, positive piece of writing that recipients can hold onto.
Memoir, autobiography, scrapbooks, and oral history are other popular forms Merle encourages.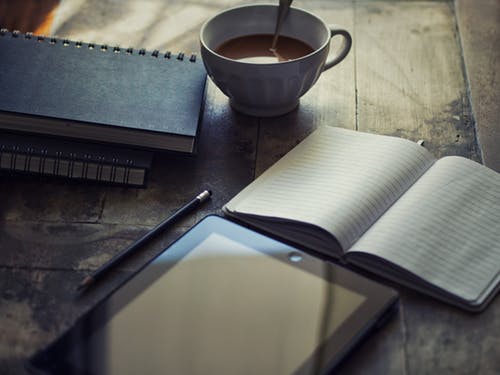 Legacy Journaling Tips
When it comes to process, there's not one "right way" to approach legacy journaling, but Merle shares her own methods to help you get started.
To begin extracting gems from her personal journals, Merle broke the project down into manageable stages she shares below.
Identify your intended audience. Deciding who this writing is for helps you hone in on what material is especially relevant.
Read. Spend some quality time looking over your journals. Reread pages carefully and immerse yourself thoroughly. Give new awareness a chance to spring up and present itself.
Identify the themes you want to share. Use stick-it notes to mark ideas and topics.
Organize the text. In Merle's case, she identified 70 topics she wanted to cover. She made files for each on her computer and put relevant text into corresponding files.
Edit and synthesize the text. Keep on refining until you have the product you want to pass on to family members.
Merle summed up our discussion with words that truly resonate. "The wisdom that comes with living is a gift to share."
Your Action Plan
Learn more about Merle's work. Visit her online.
Listen to my conversation with Merle.
Get started on your own legacy journaling project today. It's never too early to start.
If you've enjoyed this conversation, you might also appreciate our interview with Brenda Hudson, author of Story by Story: 15 Projects to Write Your Family Legacy.