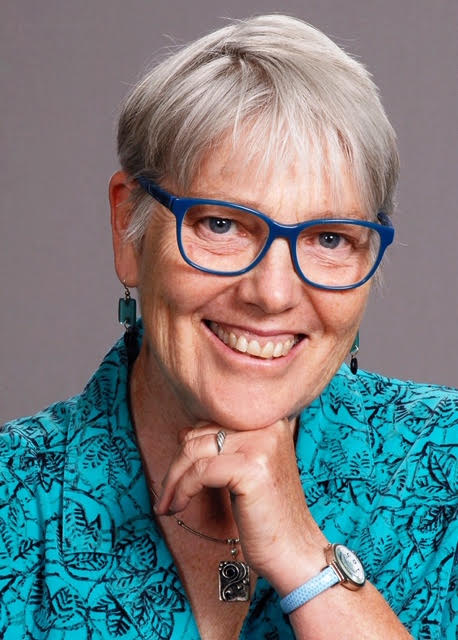 Carolyn Koehnline
Certified Journal Therapist
Author and certified journal therapist Carolyn Koehnline wrote Clearing Clutter as a Sacred Act to help people approach the act of decluttering with mindful intention. Carolyn's collection of essays, paintings, and poems provide comfort in the midst of decluttering. She's written a marvelous book, and it was a pleasure to talk with her on our podcast, The Power of Journaling.
Carolyn is a certified journal therapist, licensed psychotherapist, personal coach, and the creator of Gentle Approach Coaching. For twenty-seven years, she's supported people in clearing clutter from their homes, heads, hearts, and schedules. She is the author of three books: Confronting Your Clutter, a children's book called The Bear's Gift, and her newly released book, Clearing Clutter as a Sacred Act. Carolyn is a faculty member of the Therapeutic Writing Institute and the Journalversity. In addition to her private coaching practice, she offers self-paced solo courses, group online classes, and provides workshops in a wide variety of settings.
To hear our discussion, listen to the podcast, or continue reading for highlights of our conversation.
---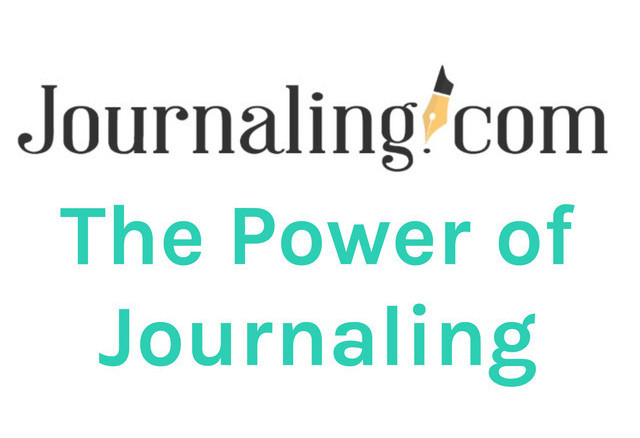 If you'd like to listen to the full audio interview, look for The Power of Journaling wherever you find your podcasts!
---
Defining Clutter
Carolyn describes clutter as a subjective term which she defines as any object, emotion, or commitment that drains energy or distracts us from priorities.
Kinds of Clutter
Clutter can appear in a variety of forms which are oftentimes interconnected. Carolyn identifies its most common manifestations as:
object clutter
head clutter
heart clutter
calendar clutter
Often, she observes, the old items that wind up in our attics and basements represent decisions we don't want to make or experience. These objects reflect internal conflict and confusion and can come to symbolize a former profession or relationship or any passage of time being grieved.
In her work as a decluttering coach, Carolyn finds that turning toward an object with full attention, and taking time for a meaningful goodbye, can help release this kind of emotional clutter.
Make decluttering a transformational act

Carolyn Koehnline
Journaling to Make New Space in Our Lives
Journaling plays a meaningful role in Carolyn's clutter-clearing practice. To help untangle and resolve conflicted feelings, she recommends writing for 5-10 minute stretches when possible.
To decide whether an item should stay or go, Carolyn suggests reflecting on a few simple questions which can be used as writing prompts.
How does this item make me feel?
Does this object deplete or boost my energy?
How does the stuff I've accumulated impact important relationships?
Customize a Plan That Works
A number of impressive decluttering experts are writing books to spread the message, less really can be more. What stands out in Carolyn's approach is her emphasis on the idea there's no such thing as a one-size-fits all approach. Rather, she shares methods and tools to help determine an individualized approach to the decluttering process. "We are all different,†she explains. "The more you tune into your inner voice the better the process with go.â€
Decluttering is a Sacred Act
Carolyn inspires us to make the act of decluttering a joyful, sacred process. When we clear out clutter, we make space in our lives for something new. She offers a few simple tips to guide our thinking.
Dedicate this process to a meaningful objective such as spending more time with family or pursuing creative endeavors. Infuse the process with meaning.
As you work your way through piles, avoid negative thoughts which deplete you.
Along the way, energy may slag. Pause. Repeat your intention. Write it down in your journal if you like. Remind yourself that the purpose of this action is to grow spaciousness in your life.
Create a Soul Space
In her book, Carolyn describes the soul space as any place that nurtures curiosity, inspiration, and reflective thinking. Children are master architects of this sort of design—they know the magic of a well-engineered blanket fort or treehouse where possibilities for playful exploration feel infinite. As adults, a decluttered space which reflects who we are and what we care about can serve a similar function. When we establish a sacred space, Carolyn explains, we make room to go to a deeper place in our selves. The voice that emerges will be a voice we can trust.
Pace Yourself
As we work our way through piles of "stuff†it's easy to think we should be farther along than we are. Carolyn urges us instead to trust the pace with which we work.
It's helpful to check in with your journal periodically. Track progress there. Record when you'll take your next break. Write down small goals that can be checked-off when completed. Use your journal to celebrate decluttering victories—large and small.
Action plan
Learn more about Carolyn's work. Visit her online at Gentle Approach Coaching.
For a limited time you can order a signed copy of her new book, Clearing Clutter as a Sacred Act.
Create your own soul space, and spend meaningful time there regularly.
Write about any object, head, heart, and calendar clutter in your own life and make a plan to tackle these at a comfortable pace.
Listen to my interview with Carolyn (above).
In creating spaciousness in our lives, we invite new opportunities and experiences. Be kind and compassionate to yourself as you work your way through this process.
If you enjoyed this interview, you might appreciate listening to Lea Fransisco's podcast. We discuss how to write your way through challenging life transitions.