Become a Journaling.com Product Tester
Journaling.com is looking for meditators and journalers who would like to volunteer to test and comment upon a series of video courses we are creating called:
Advanced Life Design for Meditators:
Living by Design, Not Default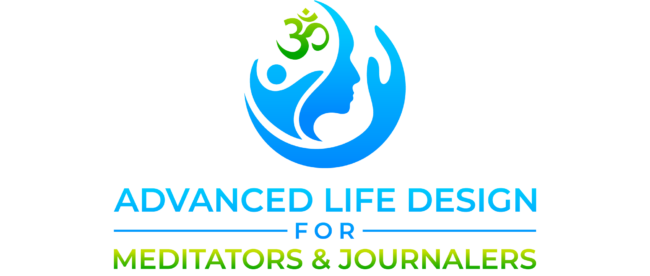 My name is Rebecca Kochenderfer.
Two years ago I had a near death experience that changed the course of my life. I was sitting on an airplane when I suddenly became weak. The next thing I knew, the seats around me had been cleared, I was surrounded by flight attendants, and a rubbery smelling oxygen mask was over my mouth and nose. I heard a flight attendant say, "Watch her when we land. We could lose her on the landing."
You would think I would be terrified, but instead I felt peaceful and complete. I looked back on my life and I was filled with love and gratitude. If I should die today, I thought, it will be alright. My life has been full and happy and filled with blessings.
One flight attendant held my hand and another helped me send text messages to my husband and children, so that one last time, I could tell them how much I loved them. As I sat there, I looked around me and saw something miraculous. Light rays of love were coming to me from the passengers on the plane! When I saw this, it was a revelation. I smiled and said to myself, "They're right. Life really is all about love."
The doctors could find no reason for why my blood pressure and heartbeat dropped so low and stayed low for so long. But looking back, I'm coming to believe that it happened for a reason. Right after that flight, my sister's cancer became terminal and I was able to take the love I had received on the plane and help her turn her cancer journey into a love-fest.
The experience has also helped me become bolder. I'm getting a doctorate in Life Design, in my 60s, just for the love of it. I'm eating healthier than I ever have before. I'm learning languages. And in my podcast, "The Power of Journaling", I'm letting divine guidance tell me what to talk about.
Next up, I am creating "Advanced Life Design" courses for meditators & journalers. I want to let people know that happiness matters and it's an act of love to design your life in a way that brings you joy.
That's where you come in. I'm looking for Product Testers who will volunteer to beta test these new products before they are released to the public. Because…
I want to share the creative experience with you (it's so much fun!), and
To make sure that the courses are boldly filled with love, compassion, humor and encouragement.
You will be part of the "village" who holds the space for these new creations to be born.
If you feel called to be part of this, I welcome your participation. Here is the form to add your name and email to our Product Tester list.
Sending you much love & gratitude,
Rebecca