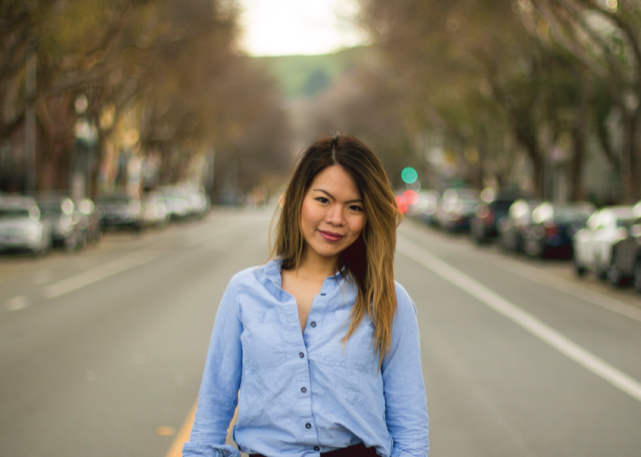 Mo Seetubtim
Founder & CEO of "The Happiness Planner"
Mo Seetubtim, founder & CEO of The Happiness Planner, conceived a novel idea. What if planners and journals were blended into one fabulous tool? Today, Mo designs beautiful products that can help you explore your inner world, master your mind, and find happiness from within. At Journaling.com, we were so impressed by Mo's creations that we selected her Happiness Planner as one of the top 10 planners in 2019. It's an enormous pleasure to introduce you to Mo and to the inspiring resources she's created.
To learn more, listen to our interview or read below to see highlights from my conversation with Mo.
---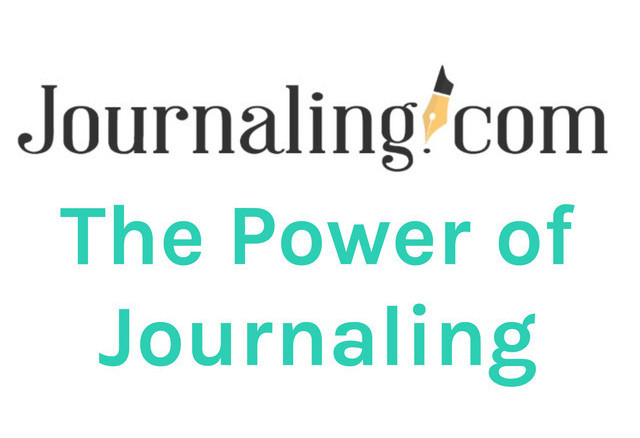 If you'd like to listen to the full audio interview, look for The Power of Journaling wherever you find your podcasts!
---
A global nomad who's called numerous places home, Mo resides in Europe for now. In her travels, Mo has observed the ways journaling practices go hand in hand with a society's reading culture. She speaks of how the French's love of the written word correlates with their affection for journaling. The Japanese, who have a rich history of paper making and design, seek out aesthetically pleasing journaling products that reflect this cultural element.
The seeds for Mo's own journaling practice were sown by her father, a marathon runner, entrepreneur, and avid journal writer who recognized the ways writing helped expand his self-awareness. Today journaling is a regular and important part of Mo's own self-care routine.
As Mo worked on her design for a product that combined the traditional daily planner with the act of journaling, she observed two key things. A planner requires one to look to the future. A journal inspires observation and reflection on thoughts and behaviors in order to develop deeper self-awareness.
Realizing that these tools were perfect complements and could be integrated into one straightforward resource, the Happiness Planner was born. Mo explains that a journaling planner inspires users to make time to prioritize the contemplation and evaluation of specific thoughts and behavioral patterns.
Three Ways Journal Planners Guide you Toward Happiness
Mo discussed three ways journal planners help us to find more happiness in life.
Journal planners help us to explore our inner world and observe thoughts and behaviors that might be otherwise overlooked.

It's hard to see negative patterns unless we learn to observe them. Journaling, Mo explains, lets us identify helpful and unhelpful patterns of behaviors so that we can cultivate ways of being that enrich our lives and eliminate all the rest.


Journal planners help rewire the brain.

Mo reminds us that we can rewire our brain to change thoughts and behaviors and establish positive new habits. Journal Planners help us commit time to activities we aren't used to doing. Whether this is exercise, cooking healthy meals, or making time for a hobby, once these activities are prioritized in your journal planner and are repeated over and over, you've rewired your brain and integrated these activities into your life.


A journal planner helps cultivate a relationship with one's self.

Mo describes herself as someone who finds deep joy in solitude, and she notes that true happiness comes from within. A journal planner can deepen the relationship we have with ourselves which in turn provides the clarity we need to navigate challenging moments in life.
Journal planners help us to explore our inner world and observe thoughts and behaviors that might be otherwise overlooked.

Mo Seetubtim
Writing Prompts to Identify What Brings You Happiness
Light a candle, pour some tea, and gift yourself with a moment to explore the journaling prompts Mo shares below.
Write about activities that bring you joy.
Identify your values and the actions that will help you live in a manner that promotes your system of beliefs.
Reflect on a moment in your life that brought deep joy. Consider ways to ensure these moments are repeated.
These questions require us to dig deeply. A journal planner facilitates this process so that it becomes an ongoing practice in our lives.
Ideas on the Horizon
Mo looks forward to creating new tools to further support the journaling community. Her mention of theme journals especially stood out to us. She describes these as guided journals containing prompts and worksheets loaded with questions designed to address issues such as self-love, consciousness, attachment, and fear.
In the year ahead, Mo also looks forward to hosting engaging, fun-filled events focused on self-awareness raising and confidence building.
Your Action Plan
The Happiness Planner isn't the only tool in Mo's journaling toolbox. Visit her website to see all of the resources she offers, and choose the one that's right for you.
Listen to our interview with Mo on The Power of Journaling.
Spend time with your journal exploring Mo's writing prompts up above.
Mo's work is a joy-filled reminder that journaling helps construct a strong foundation made of self-awareness and understanding that can help us to weather life's ups and downs.
If You Enjoyed This Interview…
If you found my conversation with Mo helpful, you may also enjoy my interview with positive psychology coach, Nancy Scherlong, in which we discuss the ways journaling cultivates a sense of well-being. Visit The Power of Journaling podcast to hear our discussion or read the highlights of our chat here on Journaling.com.